Lion Tracks Ministries is...

An evangelical interdenominational ministry formerly based in Moncton, NB, Canada (from 1991-2015). As of 2015 Lion Tracks Ministries is a division of Cottage Cove's Discipleship Training Institute based in Nashville, TN, USA.

Governed by an independent board of directors.

An international organization operating in the United States, Canada and the Bible Lands.

Recommended by churches, camps, and organizations of numerous denominations.
Our Purpose is...

To research, compile and produce materials regarding topics of Christian concern.

To expose deception by proclaiming the Truth in love. (John 14:6, Ephesians 4:14-15; 5:11-13)

To equip Christians by providing informed, solidly Biblical, Christian education.

To evangelize and edify through preaching and teaching God's Word. (Romans 10:14)
Our Evangelism Teams are...

Brent and Angie MacDonald — Missionaries with Lion Tracks since January 1992. Brent & Angie's two sons, Scott & Barry (now adults), have been and continue to be involved with aspects of the ministry as well.

Josh and Melanie Duncan — Josh and Melanie have been serving with Lion Tracks Ministries since April 2001.
Our Outreaches include...

Dynamic, custom produced, large screen multimedia combined with a live narrator.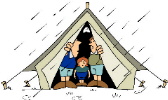 Relevant expositional preaching

Visual teaching

Camp Ministry

Booklets and other publications including a regular newsletter/blog -- The Roaring Lion.
Special Projects include...

Custom videos for churches and ministries. Special requirements apply to all video projects.